Speakers & Film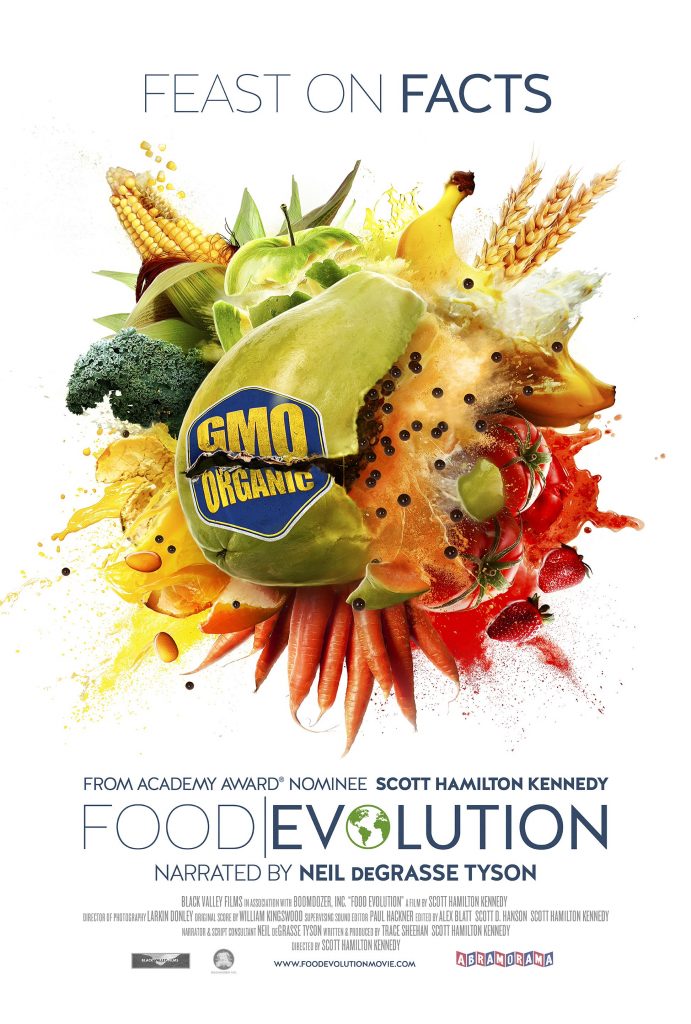 From Academy Award®-nominated director Scott Hamilton Kennedy (THE GARDEN, FAME HIGH, OT: OUR TOWN) and narrated by esteemed science communicator Neil deGrasse Tyson, FOOD EVOLUTION is set amidst a brutally polarized debate marked by fear, distrust and confusion: the controversy surrounding GMOs and food. Traveling from Hawaiian papaya groves, to banana farms in Uganda to the cornfields of Iowa, FOOD EVOLUTION wrestles with the emotions and the evidence driving one of the most heated arguments of our time.
Enlisting experts and icons of the struggle such as Mark Lynas, Alison Van Eenennaam, Jeffrey Smith, Andrew Kimbrell, Vandana Shiva, Robert Fraley, Marion Nestle and Bill Nye, as well as farmers and scientists from around the world, this bold and necessary documentary separates the hype from the science to unravel the debate around food.

Trace Sheehan, Producer/Writer
Click here for full bio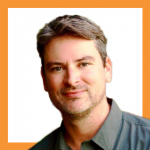 Born and raised in Tulsa, Oklahoma, Trace Sheehan is the founder and CEO of Boomdozer, Inc., a production company based in Brooklyn. Boomdozer develops and produces a wide range of television, film, and documentary content. The company currently has films and series in development, production and distribution with a wide range of partners, from theatrical distributors to cable and digital networks.
Recent successes have been critical praise for the Neil deGrasse Tyson-narrated documentary, Food Evolution, a deep-dive into the contentious world of GMOs which the LA Times called "(a) calm, careful, potentially revolutionary, iconoclastic documentary on a hot-button topic." Sheehan co-wrote and produced the film with Oscar-nominated filmmaker, Scott Hamilton Kennedy, currently in theaters and set to premiere online this fall on Hulu.
On the television side, Boomdozer has partnered with Leftfield Pictures, Michael Bay and his company, Platinum Dunes, to produce the never-before-told, true story behind the capture of Saddam Hussein for the upcoming 15th anniversary of that historic event. And amongst other projects, Boomdozer is also in development on a barbecue docuseries with Paul Wight, aka The Big Show from the WWE.
Before launching Boomdozer, Sheehan co-founded the production company, Preferred Content, responsible for critically acclaimed docs including Jiro Dreams of Sushi and Grace & Mercy.
Sheehan graduated from Duke University with a degree in international business, and has postgraduate degrees from the London School of Economics, the University of Cambridge and the American Academy of Dramatic Arts. He is a member of the PGA & NPACT.
---
The Edelman Trust Barometer 
To build and maintain a market for our products, gaining customers' trust is paramount. Delving on the insights provided by the annual Edelman Trust Barometer, Tish Van Dyke will explore the key factors that increase and decrease trust when it comes to our business, and define a new formula for building trust in our products and industry.
Tish Van Dyke, Chair, Global Food & Beverage Sector, Edelman
Click here for full bio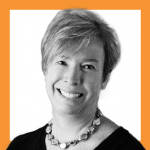 As the Chair of the Global Food & Beverage Sector, Tish is responsible for the oversight and management of the firm's global food and beverage portfolio, which houses clients in key sub-sectors, including FMCG; beer, wine and spirits; grocery and retail; restaurants and food service; commodities; and farming and fishery.
Throughout her career, Tish has designed and built leadership programs for companies and organizations that are looking to grow their reputation and business in the food, nutrition, health and sustainability areas. She has done this for clients that work throughout the supply chain – from farms and manufacturing, to distribution centers, grocery store shelves and menu boards. Clients have included Barilla, BASF, Danone, DSM, the Distilled Spirts Council, Ferrero, the Global Dairy Platform, Kellogg's, KFC, Partnership for a Healthier America, Starbucks, Taco Bell, Unilever, Walmart, and Yum! Brands.  She has helped clients work through a myriad of issues, including product safety and quality, food labeling, market entry, supply chain, reformulation and innovation, and food marketing. She has forged partnerships of mutual benefit for our clients, and has helped conceive, construct and execute messaging strategies that drive the value and benefits of companies and brands amongst key stakeholders, including consumers.
Tish was responsible for the development and introduction of Edible, a three-year-old food, beverage and spirits specialist company that sits within DJE Holdings.  She also launched the firm's annual Global Food & Beverage Trends Report.
Prior to food and beverage, Tish worked with associations, large and small employers, managed care companies, and pharmaceutical and medical technology manufacturers in the health and health benefits arena. She started her career in newsletter writing and neuroscience advocacy.
Tish represents Edelman on the National Academies of Science's Roundtable on Obesity Solutions and Food Reform for Sustainability and Health (FReSH) partnership, a joint program of the World Business Council for Sustainable Business Development and the EAT Foundation. She previously sat on the board of the American News Women' Club, and served as a member of the United Nations Global Compact Core Advisory Group on Sustainable Agriculture Principles for Business.
In addition to a bachelor's degree in history from Trinity College, Tish holds a master's degree in modern British history from University College, Durham University in England.
---
Trend Profiling: Resetting the Stage for Trends Forecasting
Understanding the issues influencing food, flavor, and beverage trends is critical to navigating changing demands and uncovering new business opportunities. Influencers, including consumer forces, continue to shape marketplace trends and this ultimately impacts the creation of new products.  Equally important is the ability to recognize and adapt to upcoming changes in trend direction to differentiate between long and short-lived trends and swings in behavior.
After this session, participants will be able to:
Understand and navigate the issues influencing food, flavor and beverage trends
Cross-analyze trend information to generate actionable intelligence
Identify the environmental factors that may help forecast emerging trends before they happen
Suzy Badaracco, President, Culinary Tides Inc.
Click here for full bio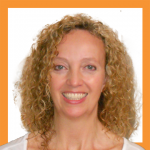 Suzy Badaracco is a toxicologist, chef, and registered dietitian. She holds a Bachelors of Science degree in Criminalistics, an Associates degree in Culinary Arts, and a Masters of Science degree in Human Nutrition. Suzy has worked as a trends forecaster for food industry clients since 1992. Suzy has been trained in military intelligence, chaos theory, and predictive analysis techniques used by both corporate and government bodies, and has been practicing trends intelligence and predictive forecasting for more than 15 years. Using these techniques, she has been able to successfully predict and profile government, technology, food, flavor, consumer, industry, and health trends.
---
Legal Spotlight: The Court of Public Opinion vs. The Court of Law
FEMA's legal counsel will discuss recent litigation relevant to the flavor industry and focus on how the cases may shape public policy, and how the cases may be addressed by the media and NGO community.

John Hallagan, JD, FEMA General Counsel
Click here for full bio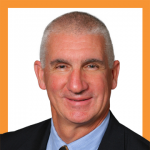 John Hallagan serves as General Counsel and Senior Advisor to FEMA, and in that capacity, provides legal, regulatory, and scientific services to the association and its members. Mr. Hallagan has served FEMA in a variety of capacities during his over thirty-five years of service and has served as General Counsel since 2000. He served as Scientific Director for FEMA for nine years during the 1990s during which time the flavor industry initiated several major scientific programs to expand the activities of the FEMA Expert Panel, and to work towards a global open positive list of flavoring substances. He currently serves as Legal Advisor to the FEMA Expert Panel. He has published extensively on the topics of flavor safety and regulation, and his two publications with Richard Hall that describe the framework and legal underpinnings of the GRAS concept, particularly as it applies to food flavorings, are seminal and important contributions to the food industry. Mr. Hallagan has made numerous invited presentations to the Food and Drug Administration, the American Chemical Society, the National Academy of Sciences, the Institute of Food Technologists, the American Industrial Hygiene Association, and others.
Joanna Drake, JD, FEMA Assistant General Counsel
Click here for full bio
Joanna Drake serves as Assistant General Counsel to FEMA.  With more than a decade of flavor industry experience, her work with the association has covered a variety of regulatory and legal issues, including flavor and finished product labeling. Ms. Drake has given presentations to FEMA and other organizations on the current labeling implications of flavor, anticipated federal administrative action regarding "natural" labeling and the litigation landscape involving ingredient and food labeling.  Prior to joining FEMA, she served as Assistant Counsel to WILD Flavors, Inc., where she worked on a variety of transactional issues and provided strategic legal counsel on product labeling and compliance matters.
---
Presentation by Excellence in Flavor Science Award Recipient
Dr. Gregory Yep, recipient of this year's Excellence in Flavor Science Award, will give a special presentation during the Science Committee meeting.

Gregory L. Yep Ph.D, EVP, Chief Global Scientific and Sustainability Officer, International Flavors & Fragrances Inc 
Click here for full bio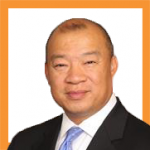 Dr. Yep was appointed as Executive Vice President, Chief Global Scientific & Sustainability Officer at International Flavors & Fragrances Inc. in June 2016. He guides the Company's global R&D strategy, leading and developing IFF's efforts in innovation, technological development and external collaborations, furthering IFF's legacy of pioneering firsts.  He is responsible for the Company's global sustainability efforts, a key enabler of our Vision 2020 business strategy.
Dr. Yep joined IFF after holding the position of Senior Vice President of Research, Development & Applications with The Kerry Group where he was responsible for creating strategy and implementation of technical platforms in the taste and nutrition, food and beverage and the biotechnology industry. Previously, he held the role of Senior Vice President of R&D at PepsiCo, where he created long-term science-based strategies for core ingredients and their impact on food, flavor, metabolism and nutrition and was also responsible for the Gatorade Sports Science Institute – a facility aimed at expanding knowledge on sports nutrition and exercise science to enhance the performance and well-being of athletes. Prior to this, Dr. Yep was Global Vice President, Application Technologies at Givaudan Flavors and Fragrances. While there, he led a diverse global technology group and was responsible for R&D of taste and flavor delivery technology worldwide. Earlier in his career at McCormick & Company, he held executive roles of increasing responsibility in food science
It was while at the University of Pennsylvania that Dr. Yep's 30-year journey began in flavors and fragrances. While studying for his bachelor's degree in biology and chemistry, he worked as a researcher in the University's Smell and Taste Center. Dr. Yep holds a master's and a PhD in organic chemistry from Johns Hopkins University.
---
Risk Management in Flavor Procurement
Across the flavor industry, managing risk in ingredient procurement has become an important business issue. Companies involved in the procurement of flavor ingredients face various supply chain-related challenges including raw material shortages, regulatory restrictions, and demand fluctuation. Hear from two speakers offering unique perspectives on risk management, followed by flavor industry purchasing and supply chain experts participating in a moderated panel as they discuss the critical risk management and flavor ingredient procurement issues facing the flavor industry.
Julie Bogas, Partner, Advisory Services, PricewaterhouseCoopers LLP
Risk Management
James Streeter, Sustainability and Business Transformation Director, Symrise
Sustainability Risk in Supply Chains: Perspective from a Different Industry
Panel:
Moderator:
Richard Pisano, Jr., President, Citrus and Allied Essences Ltd.
Panelists:
Art Schick, VP Purchasing, PepsiCo
Bill Scheiner, Senior Commodity Manager, Strategic Purchasing, Symrise
---
Food Additives:  Current Trends and the Effect on International Trade
Mr. Wu will speak to challenges to global intellectual property protection as countries are increasing adhering to the trend toward transparency. He will also address ways in which industry can support U.S. government efforts to meet requests from trading partners and likewise, how the government can ease industry problems with key trading partners.
Mr. Chih Yung Wu, International Trade Specialist, USDA's Foreign Agriculture Service
Click here for full bio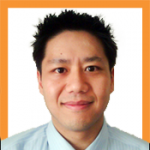 Chih is an International Trade Specialist for food additives, chemicals, and processed foods contamination for USDA's Foreign Agriculture Service since 2007.  In this capacity, he is USDA's Delegate to the Codex Committee on Food Additives and technical lead for all trade issues related to food additives and chemicals.  Before USDA FAS, Mr. Wu served as an International Environmental Scientist with the US EPA working on the Arctic Council Action Plan, the United Nations Environment Programme on Mercury, and served as Secretariat for Air and Energy Cooperation with EPA for China's Beijing 2008 Olympics.  Mr. Wu was a Cancer Scientist for the University of Nebraska Medical Center before joining the United States Federal Government.  He received his education from the University of Nebraska with emphasis in Biotechnology and Chemistry and WTO Law and Policy certification from Georgetown University Law Center.