Shift Your Brilliance: Leading Amidst Change and Uncertainty
---
Business change moves at the speed of light. To keep pace, individuals within an organization must raise the bar on their performance and reset their mindset. The leadership skills of yesterday will not carry the day in today's continually evolving economy.
As the business climate changes in the midst of gender parity, #MeToo, pay equity, and diversity and inclusion we too must change and embrace what Simon T. Bailey calls the "Vuja de Moment." This is the opposite of déjà vu and is an invitation to disrupt what is comfortable and convenient to embrace what needs to emerge to remain relevant, innovative, and competitive.
Collaborative problem-solving triumphs over traditional top-down directives. Solution-oriented individuals are forward-looking in their thinking. Forward-looking thinking must permeate throughout the corporate culture. You must shift and embrace new methodologies to survive, compete and thrive through the ever-changing demographic, technological, and regulatory marketplace changes that affect businesses today.
No one is immune to these predictable changes. The traditional winning formulas of yesterday will not hold up to the technological solutions that will continue to automate "traditional" business processes.
Simon T. Bailey will teach you to:
Stay relevant and ensure your company stays competitive in the marketplace
Guide even the most tenured employees to reposition themselves and revitalize their role
Perform a mindset reset to break through the existing paradigm
Maintain clarity and confidence during transition and uncertainty
Give participants actionable tools to take ownership and develop the vision needed to be a leader for the future
Simon T. Bailey
CEO, Simon T. Bailey International, Inc. & Author
Click here for full bio
Simon T. Bailey believes you are meant to share your brilliance. His passion and purpose is unlocking that ability in a way that ignites sustainable transformation. He understands the pressure leaders and high performers are facing in the midst of uncertainty and equips them with simple, easy-to-implement strategies to accelerate results.
Simon has more than 30 years of experience in the hospitality industry, including serving as sales director for Disney Institute, and has worked with more than 1,800 organizations in 50 countries. LinkedIn Learning features three of his online courses that reach professionals in 100 countries. He has been named one of the top 25 people who will help you reach your business and life goals by SUCCESS magazine, joining a list that includes Brene Brown, Tony Robbins, and Oprah Winfrey. His Goalcast video, released on Facebook, has over 90 million views worldwide.
When he is not working, Simon serves as a board member for the U.S. Dream Academy and Orlando Health Foundation Board.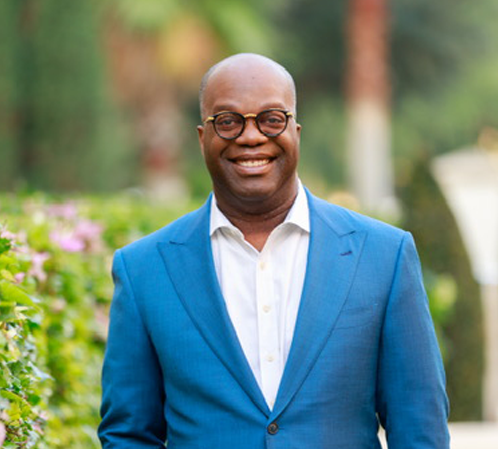 Sustainable Inclusion = Maximized Business Success
---
Historically, corporations have viewed inclusive workplaces through the lens of legal compliance, social justice, or standard employee protocols. The dramatic economic disruption resulting from the COVID-19 global pandemic, and the unprecedented level of protests linked to racial injustice, places greater pressure on diversity & inclusion initiatives to deliver meaningful cultural change and positive business results.
Research has discovered that diverse teams outperform homogeneous teams as it relates to the development of innovative solutions. We also know that companies with greater gender, racial, and ethnic diversity in their leadership ranks, economically outperform organizations with the least amount of diversity.
Eric Ellis, President and CEO of Integrity Development Corporation will present his Inclusion model that focuses on developing sustainable organizational inclusion, in order to maximize business success. This model has been developed as an outgrowth of three decades of service to organizations across many different industries. Eric believes that for Inclusion initiatives to succeed, they must be linked to satisfying the fairness needs of employees and the business needs of institutions.
Presentation Objectives:
Provide practical tips for how companies can respond to current culture challenges
Define Sustainable Inclusion
Identify the 3 CORE business areas that are maximized through sustainable Inclusion
Provide tips for gaining executive buy-in to inclusion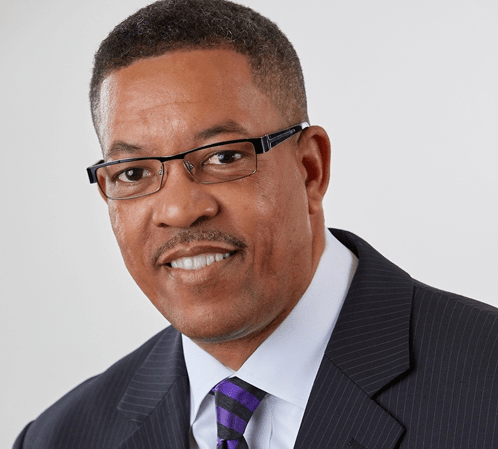 Eric Ellis
President & CEO, Organization Integrity Development Corp.
Click here for full bio
Eric Ellis is President and CEO of Integrity Development Corp., a firm that helps to build organizational cultures where Diversity, Inclusion and Respect flourish, which drives sustainable, improved business results. He is recognized as one of our nation's leading consultants and strategists on matters related to Diversity & Inclusion. He is viewed as a thought leader who effectively collaborates with internal diversity practitioners and HR Leaders to develop and implement innovative D&I solutions. Eric serves as a member of the SHRM Inclusion & Diversity Expert Panel and a SME for the HR Inclusion Credential.
Eric is author of the book Diversity Conversations, 3rd edition. Recognized as the Minority Business of the Year in Ohio and the recipient of the NAACP President's award, in addition to many other leadership and business awards. He has been described by the Cincinnati Enquirer as "Cincinnati's Diversity Fixer". His weekly radio broadcast entitled Diversity Conversations, can be heard through www.1320thevoice.com or facebook live every Saturday, 9:30 am EST @elliseric.
Prosperity Ahead — Or Not?
---
By "connecting the dots" of the world economy, renowned economist, White House advisor, and best-selling author Todd Buchholz will inspire you and help you develop a timely vision for the economy, the financial markets, and the dramatic impact of the presidential election. Participants will:
Discover how demographics, technology, and globalization are reshaping the economy and our future
Pinpoint the signs of stock market rallies, and the warning signs of slumps
Identify the political pressures on trade, debt, and interest rates from the U.S. to the E.U. to China
Todd Buchholz
Economist, White House Advisor & Author
Click here for full bio
Renowned economist, White House advisor, and best-selling author Todd Buchholz connects the dots between Wall Street, Main Street, and financial capitals throughout the world. An internationally known consultant on global markets and winner of Harvard's annual teaching prize, Buchholz advises the world's leading companies and "lights up economics with a wickedly sparkling wit." (Associated Press)
Todd has been featured alongside such luminaries as Colin Powell, Michael Porter, and Jeff Bezos. He has been invited to guide corporate and political leaders around the world, from the UK and New Zealand parliaments, to the Mexican and Abu Dhabi stock exchanges, to tech and entertainment firms in Seoul.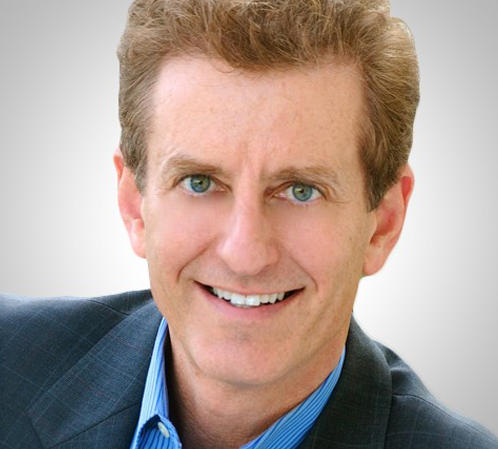 Tactical Crisis Communications: Knowing What to Say and When to Say It
---
A crisis of any kind can upend business operations and/or damage a brand reputation at a moment's notice, requiring you to act fast to effectively communicate. It's more important than ever not only to have a plan in place to respond to these crises, but also to train your team in appropriate techniques, authentic responses, and strategic engagement to steer the conversation. And as social media decreases response time, it's critical to send messages via the proper channels to reach internal and external stakeholders.
Award-Winning Business Communication Strategist, Shakira M. Brown, will share essential communication best practices to help instill trust and mitigate reputation damage at the onset of a crisis with external and internal stakeholders. Whether you're looking to bolster your reputation or better respond to situations at any time without notice with limited resources, you'll learn the value in transparency and quick response. Plus, discover which crisis response tools to use and when to use them.
Learning Objectives:
Establish protocols before crisis communication is necessary
Craft messages that display authenticity and foster trust
Demonstrate dependability through all forms of communications
Employ video communication techniques to drive messages with empathy
Respond to any digital backlash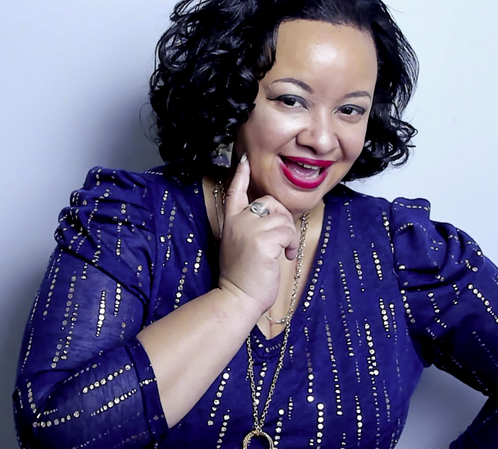 Shakira M. Brown
CEO and Award-Winning Branding & Business Communication Professional Speaker
Click here for full bio
Shakira M. Brown is an Award-Winning Business Communication Strategist, National Professional Speaker and former network television broadcast journalist. She is the CEO of SMB Strategic Media LLC, a firm that helps businesses clarify their brand message to empower audiences to respond to their call to action. Her clients have included medical practices, professional services firms, insurance brokers, national associations, professional organizers, consumer brands, celebrities, personalities and Fortune 500 companies. Shakira is also the lead marketing consultant for New Jersey Small Business Development Center at The College of New Jersey in Ewing. She has won over 13 industry awards in various disciplines for her work. Shakira is hired to speak for international conferences and corporate workshops for organizations such Healthcare Information and Management Systems Society, Inc. (HIMSS), Federal Deposit Insurance Corporation (FDIC), Healthcare Businesswomen's Association, Pennsylvania Conference for Women, America's Small Business Development Centers (ASBDC), CyberRisk Alliance, International Institute of Municipal Clerks (IIMC), International Association of Exhibitions and Events (IAEE), Project Management Center for Excellence at the University of Maryland, Promotional Products Association International, and many more. Shakira is a professional member of the National Speakers Association and has been featured in American Express Open, Crain's Chicago, HealthCare IT News, Institutional Investor, Smart Money, Nonprofit Communications, Black Enterprise and others.
Navigating What's Next in a Post Covid-19 Reality
---
No one predicted that a global pandemic in 2020 would upend the entire way we work and live. What WAS predicted by futurists was a remote work reality, an automated reality and a new way of leading in the future of work.
The best way to predict the future is to focus on the now and look at patterns to look at 'what's next'. There is no going back to 'normal' there is only preparing for and creating the future.
In this session, you will learn:
A look into the future and 'next normal' of work including hybrid work set ups
Case studies of companies who are shifting to 'virtual' workplace as their new normal
A model on how leaders and teams can change and adapt quickly to ongoing disruption and change
The top 5 skills needed by leaders and teams to increase agility and adaptability
How to leverage technology to maximize team communication and performance
How to use the PREDICT model to navigate what's next for your business and industry
Cheryl Cran
Founder, NextMapping & CEO, Synthesis at Work Inc.
Click here for full bio
Cheryl Cran is the founder of NextMapping™ and the CEO of parent company Synthesis at Work Inc. Recognized as the #1 Future of Work influencer by Onalytica, and author of nine books including the 2nd edition of "NextMapping - Anticipate, Navigate & Create The Future of Work" with companion workbook.
Other book titles include "The Art of Change Leadership – Driving Transformation In a Fast-Paced World" (Wiley 2015), "101 Ways to Make Generations X, Y and Zoomers Happy at Work" (2010) and four other books on the ultimate leadership skills needed to be future of work ready.
Cheryl's future of work thought leadership has been featured in publications such as Huff Post, Forbes, IABC Magazine, Law Magazine, Metro New York, Entrepreneur Magazine, Readers Digest, CBS Online, NBC Online, Fox Online and more.
For over two decades Cheryl has built a reputation for delivering extraordinary value to clients that include AT&T, Bell Mobility, Omnitel, Gartner, British Telcomm, Manulife, as well as mid-sized companies and entrepreneurs in industries that include technology, health, agriculture, finance, insurance and more.
NextMapping™ was developed as a proprietary business solution brand that encompasses all of Cheryl's work and research on the future of work and the leadership needed to navigate change in the workplace. It's time to not just hear about the future but to use NextMapping™ to get there! Technology in the workplace must be used to prepare for the future with a focus on how technology can enhance outcomes for people.
The common theme of all of Cheryl's life's work is a 'people first' and digital second approach to create a more human future, helping companies to build the leadership capacity needed to 'change the world through business.'